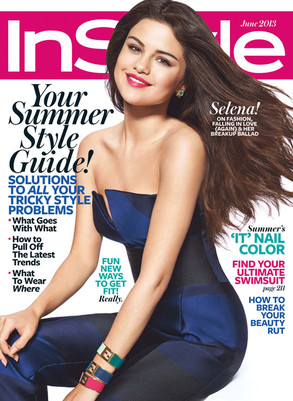 InStyle by Dusan Reljin
Selena Gomez may seemingly be back together with Justin Bieber now, but that doesn't mean the twosome is ready to wed anytime soon.
"I'm in love with love and totally believe in marriage, but that's not even on my radar right now," the 19-year-old pop star muses in June issue of InStyle, in which she also talks dating in the spotlight and being besties with Taylor Swift while looking flawless on the cover in a checkered Stella McCartney jumpsuit.
Admitting her breakup with the Biebs was "crazy and very intense," the Disney darling told the mag she's "not putting any energy into dating"...before she apparently got back with her on-again-off-again BF.