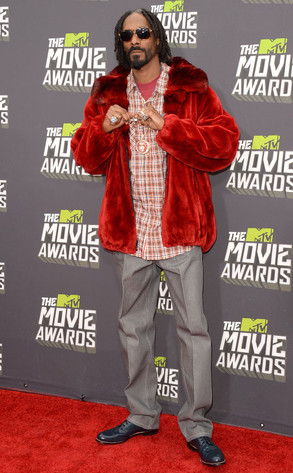 Jason Merritt/Getty Images
Snoop Lion really was quite the dog back in the day.
"As a kid I dreamed of being a pimp, I dreamed of having cars and clothes and bitches to match," the reggae artist formerly known as rapper Snoop Dogg says in the latest issue of Rolling Stone. "I said, 'F--k it—I'm finna do it."
So, as he boasted on 50 Cent's 2003 tune "P.I.M.P.," that's just what he did—and not just by playing Huggy Bear in the Starsky and Hutch movie.