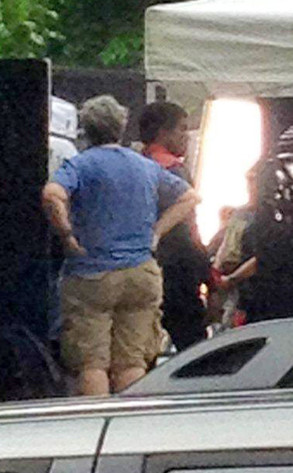 @childerscp
Kanye West appears to have made the local news.

Kim Kardashian's man was filming scenes for Anchorman 2 (actual title: Anchorman: The Legend Continues) in downtown Atlanta today—and Kim was briefly on set to support him as well before flying back to L.A., according to the Atlanta Journal Constitution's Access Atlanta blog.
The studio had no comment on the latest casting coup, but we hear that Kanye was part of a big fight scene (you know those local-newsmen rumbles that Ron Burgundy is always getting into) shot in Woodruff Park.