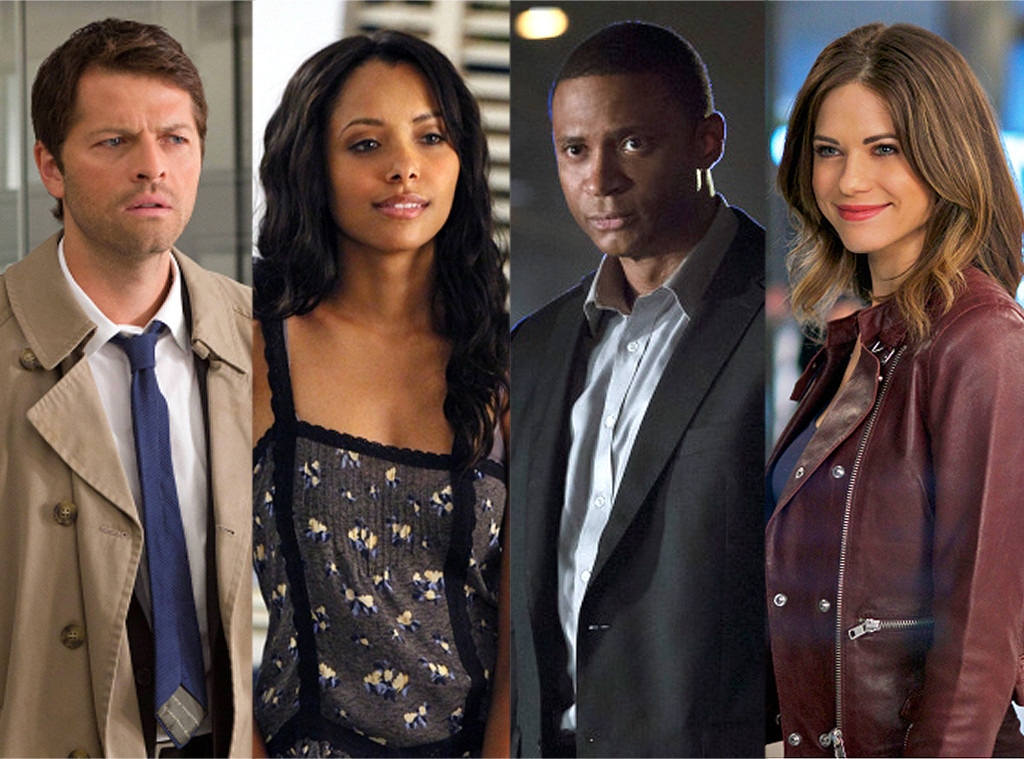 Jack Rowand/The CW, Liane Hentscher/The CW, Quantrell D. Colbert/The CW, Sven Frenzel/The CW
Let's hear it for the scene-stealers!
Today's round of our 2013 CW Awards is dedicated to the talented supporting actors, the ones who can make us laugh and cry in the same scene, and often inspire rabid fan bases who plead for more screen time for their favorite character.
Once again, we've got several costars going up against each other for your votes, including six of the Vampire Diaries' guys and gals, two of the ladies in Oliver's life on Arrow and Nikita's sidekicks! But which actors will prevail? Well, that's all up to you, so let's get to voting!
2013 CW Awards: Best Supporting Actor
2013 CW Awards: Best Supporting Actress
You have until Sunday, May 12 at 9 p.m. to vote, so get to clicking! Make sure to come back tomorrow to find out which actors made the cut for Best Guest Star and Breakout Star!