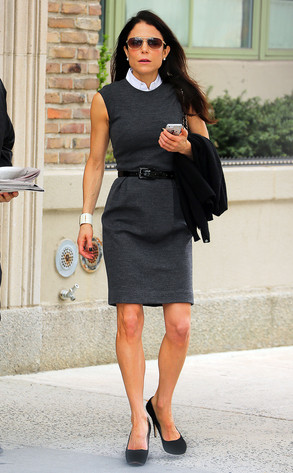 Jackson Lee / Splash News
Bethenny Frankel is finally opening up about her sad divorce from ex-hubby Jason Hoppy.
"I kind of sway between being frayed and stressed and on the brink in some ways; wracked with nerves, and then feeling OK and certain," Frankel, who split with Hoppy in December and filed for divorce in January, reveals to People. "This is my life now."
The 42-year-old former Real Housewives star says she had feelings early in the relationship that the two might not last. "Maybe that's the first lesson I learned: to go with my gut," she said. "Because I waited a long time to see if I even wanted to be in this relationship. I didn't go with my first instinct."