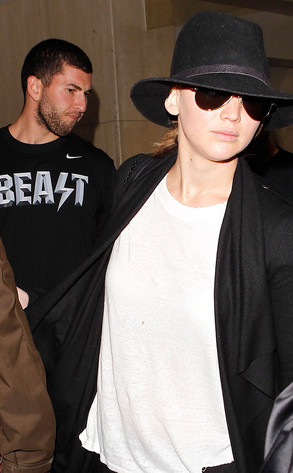 Splash / Splash News
Hmm, maybe that romantic dinner wasn't so romantic, after all.
While Jennifer Lawrence and ex-boyfriend Nicholas Hoult were spotted together at a Los Angeles restaurant last week, it appears the two might not actually be back to couplehood.
After all, the Oscar winner was seen arriving solo at Los Angeles International Airport on Tuesday after attending the Met Gala in New York City the night before.