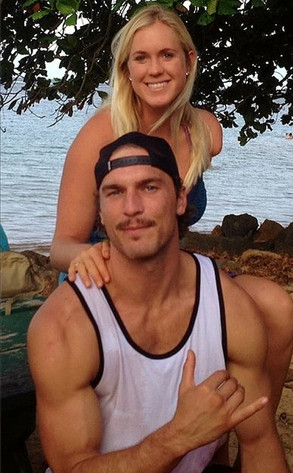 Facebook
Looks like this Soul Surfer has found her soul mate!
Bethany Hamilton, the professional surfer who lost an arm in shark attack when she was just 13 years old, announced her engagement to her fiancé on her website Wednesday.
The 23-year-old athlete shares how she and Adam (whom she does not identify by last name in the post, but is elsewhere ID'd as Adam Dirks) first met on "somewhat of a blind date" and quickly became a couple before Adam proposed on April 9.