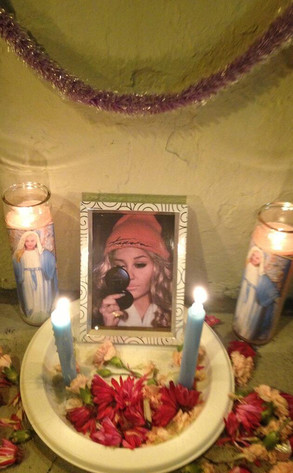 Twitter
Amanda Bynes, enthusiastic gym-goer who was not kicked out of a gymnastics class, Black Chyna imposter, possible Amanda Bynes imposter and Patron Saint of the Selfie, has been enshrined in the streets of New York.
The setup—located at the corner of East 9th and Stuyvesant—consists of votives that feature Amanda's face Photoshopped over the Virgin Mary's, scattered flowers and a framed photograph of the former Nickelodeon star, current star of her own sexual fantasies with Drake.
And in case you were wondering, yes, this is an Amanda-approved photograph. So no, she will not be suing the NYC pavement on which it has been displayed.
Now, let us pray: Our Amanda, who art in TwitPics, hallowed be Thy retweet...