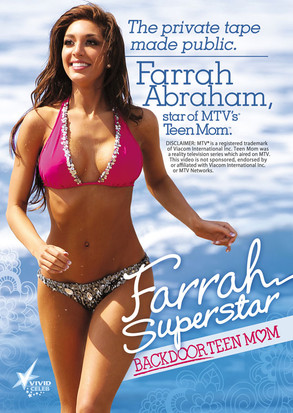 Vivid Entertainment
Farrah Abraham says she never thought having sex on camera with a famous porn star would result in a sex tape.
Seriously.
The Teen Mom star took to Twitter earlier today to sound off once again about her adult film with James Deen Farrah Superstar: Backdoor Teen Mom.
"I can't believe the one time I have sex in the past year has turned in to this #UNREAL," she posted.