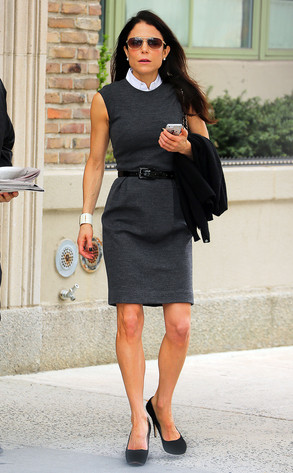 Jackson Lee / Splash News
Bethenny Frankel has had it up to here with the negativity.
The former Real Housewives of New York star is no stranger to drama, but after experiencing some haterade on Twitter earlier today, Frankel decided to fire back, telling one of her critics to "go F yourself."
Oh yeah, she took it there.
It all began when Frankel posted, "cupcake decorating w bryn at dc cupcakes & now girls' lunch. It's crazy to be able to spend a real girls' day w the peanut. #fliesby"