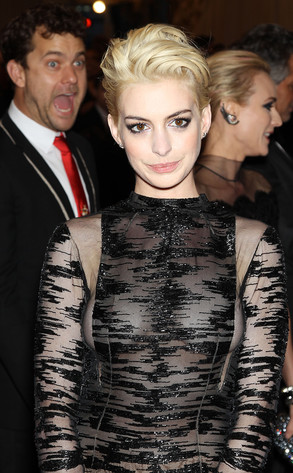 Marion Curtis/Startraksphoto.com
Last night's 2013 Met Gala may have been all about serious fashion, but Joshua Jackson still managed to have a little fun on the red carpet.
While newly-blond Anne Hathaway posed for pics at the benefit ball in NYC, the former Dawson's Creek star photobombed the Oscar-winning actress for a hilarious pic.
Accompanied by his longtime girlfriend Diane Kruger, Jackson made a wide-eyed, open-mouthed funny face right behind Hathaway as she glamorously made her way down the press line.