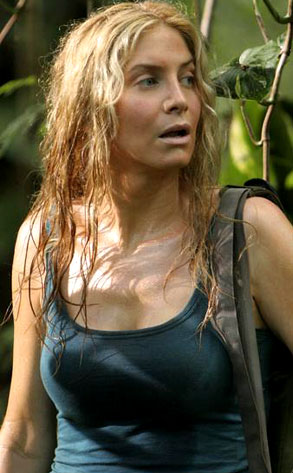 ABC
I love her. That's all there is to it. Elizabeth Mitchell (you know, Juliet on Lost—keep up, will ya?) radiates kindness, warmth and intelligence, and, I swear, just being in her presence ups my rating on the happy scale.
And in case you didn't hear, Juliet's big episode airs tonight.
So on a recent (and wonderful) afternoon, I interviewed her, and you can click in to check out what she had to say about working with Michael Emerson, the identity of Juliet's "constant" and tonight's "awkward" and "heartbreaking" episode...