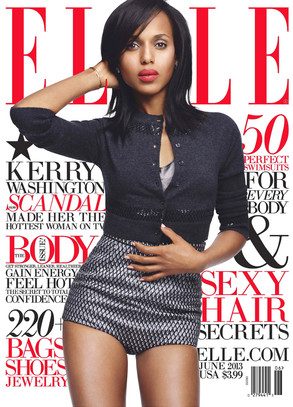 Horst Diekgerdes / ELLE
Kerry Washington's got a lot going on right now, and she's not taking it for granted!
In Elle magazine's June 2013 issue, the Peeples star opens up on her career success so far. "I'm the luckiest broad in Hollywood now," she tells the mag (as excerpted by JustJared.com). "To be the lead actor on Scandal and to be in the highest-earning [Quentin] Tarantino movie [Django Unchained]—I couldn't ask for more."
But the 36-year-old beauty didn't always envision herself as an actress. "I imagined I'd be a clinical psychologist, with a focus on how performance shapes identify," she explains. "I'd figure out ways to use role-playing in the healing of people."