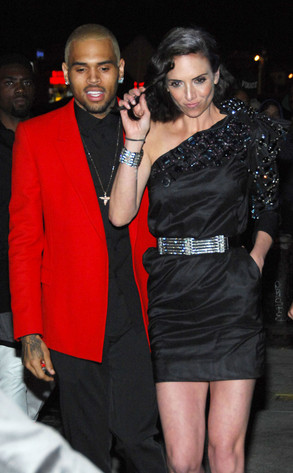 PatrickMcMullan.com via AP Images
Chris Brown made it to last night's Met Gala in NYC, but not without drama!
Just after taking off from L.A. before the big ball, the 24-year-old singer's private plane was forced to make an emergency landing at Burbank Airport after the cockpit filled with smoke, a source confirms to E! News.
Burbank Airport likewise confirms that a business jet landed yesterday just before 12:30 p.m. due to smoke in the cockpit. The flight landed safely and taxied to the executive air terminal.