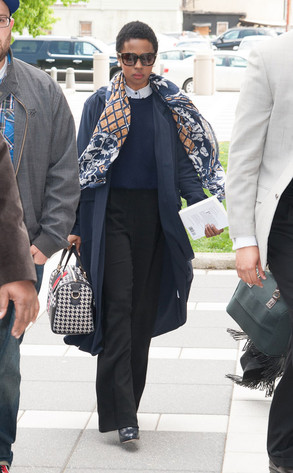 Dave Kotinsky/Getty Images
Monday wasn't exactly a good day for Lauryn Hill, but she did look good.
The singer showed up to her Newark, N.J., sentencing looking chic and polished in a dark ensemble paired with a blue, white and orange scarf. Her prejail attire also included some oversize sunglasses and a preppy gingham purse.