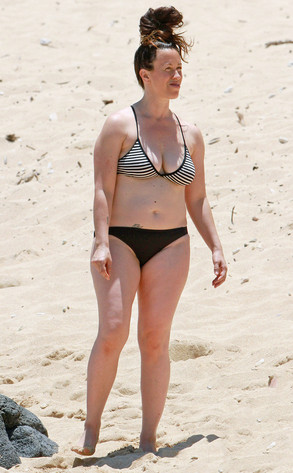 Zeus/Chaos/FAMEFLYNET PICTURES
Alanis Morissette has never had a problem getting her point across through song—and now she has managed to send a message without saying a word!
The "You Oughta Know" rocker soaked up the Hawaiian sun on Saturday in a sporty black and white-striped bikini top and plain black bottoms with "Self Love" scripted in crystals across the back.
Not seen in the pic but surely near at hand was Morissette and hubby Mario Treadway's 2-year-old son Ever Imre.