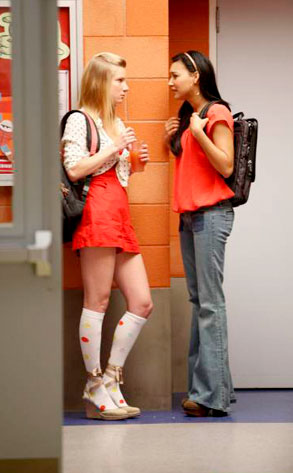 Beth Dubber/FOX
And you Glee fans thought you ugly-cried about last year's season finale?
Granted, that train-station sobfest was intense, but we just chatted up Naya Rivera (Santana) about this Thursday's season finale of Glee, and now, let's just say we are bee-lining it to Costco to buy Kleenex in bulk!
As you may have heard, Brittany (Heather Morris) has been accepted by MIT in Boston, and Naya dished on what she knows about the "emotional" finale and what lies ahead for season five—plus, the latest on her real-life romance with Big Sean, and upcoming album...