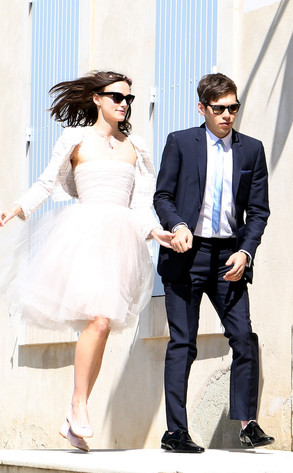 Spread/X17online.com
When it comes to wedding gowns, we're all for formality and fancy frills, but sometimes a celeb surprises us with an unexpectedly simple dress for her big day.
Keira Knightley wowed in a demure tulle design by Chanel at her French countryside wedding that was, well, short and sweet, much like her intimate 10-minute ceremony.
The strapless silhouette felt fresh and youthful and certainly gave off a fuss-free fashion vibe to her low-key wedding.
Wondering who else went for an abbreviated hemline while tying the knot?
Here are a few of our favorite bold brides who went for an untraditional look: