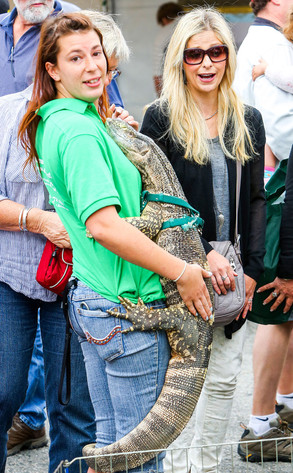 AKM-GSI
Where's Buffy the vampire dragon slayer when you need her?
Sure, Sarah Michelle Gellar's alter ego may not have had much experience with Komodo dragons, but she probably would have known what to do if she ever actually faced one of these Indonesian lizards.
Of course, we can't really fault the actress for feeling a wee bit trepidatious in the presence of the large lizard at a Farmer's Market in Los Angeles over the weekend.