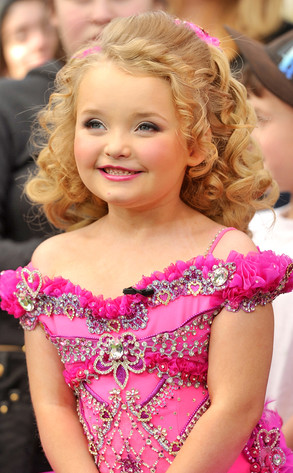 Noel Vasquez/Getty Images
You know you missed her.
Here Comes Honey Boo Boo, TLC's hit reality series chronicling the lives of child pageant star Alana Thompson and her family, is returning with new episodes on Wednesday, July 17. That gives you a little over two months to plan your Honey Boo Boo redneck premiere party.
Here Comes Honey Boo Boo, averaged 2.3 million viewers last season, even out-performing network coverage of the Republic National Convention.