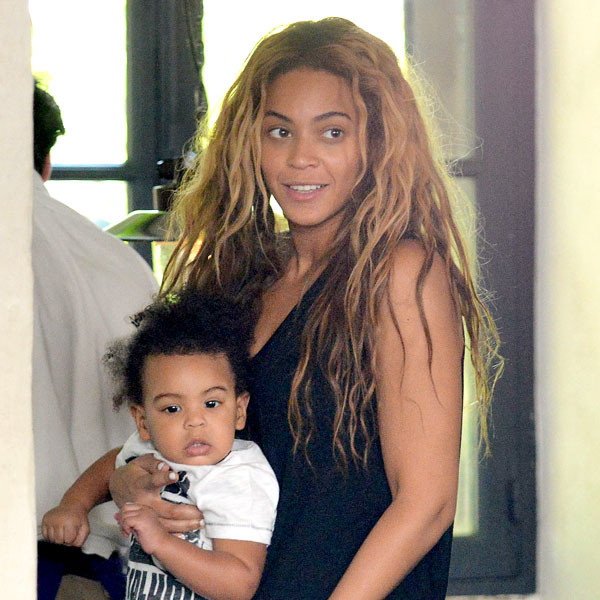 INFphoto.com
Beyoncé and Jay-Z are famous and whatnot, but Miss Blue Ivy is the real superstar of the Carter family.
The 1-year-old beauty shouldn't get too used to being the main attraction, though, because mom and dad plan on expanding the family!
"I would like more children," Beyoncé told ABC News. "I think my daughter needs some company. I definitely love being big sister [to Solange]."
And little Blue's well-being is the most important thing to mama Bey. "I am very protective," she said. "I just want to make sure that she can have a healthy, safe, normal life…in the back of my mind, she's my priority. And life is completely different now. So I'm—I feel really, really just lucky that I can still do what I love, and now have a way bigger meaning. And that's to be her mother."
And Jay is obviously pretty smitten with his little girl, too. On Monday, he posted a picture titled "Rapper's Delight" to LifeandTimes.com. It shows a glass dish filled with a big gold watch, another watch, some gold and diamond chains and—adorably—a blue pacifier.
Wonder who that could belong to!