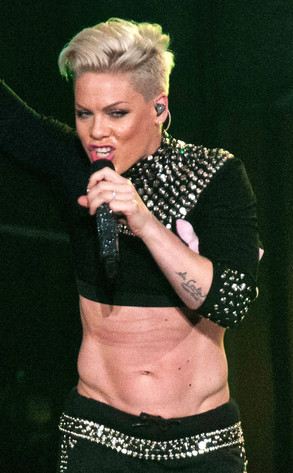 AKM-GSI
You can always expect a colorful response from Pink!
The singer had already apologized for canceling her April 22 concert in Birmingham, England, due to illness, but apparently that wasn't enough. So on Saturday, Pink fired back at those disgruntled fans who were upset with her for getting sick.
"I sincerely apologize, AGAIN, for any inconvenience this may have caused you," she wrote on her blog. "Sincerely. I actually rode by the venue, and saw some of you in line, and there was not a f--king thing I could do about any of it. Except cry. My heart was absolutely broken."