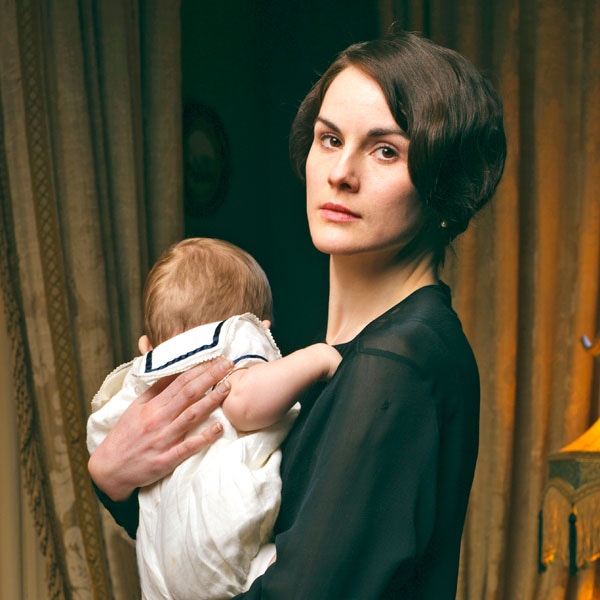 Nick Briggs/Carnival Film and Television Limited 2013 for MASTERPIECE
Single and ready to mingle? Not so fast!
Though Downton Abbey recently cast Welsh actor as Lady Mary's (Michelle Dockery) old childhood friend—in the wake of the shocking death of her husband Matthew (Dan Stevens)—for the hit period drama's fourth season, fans shouldn't expect to see Mary take a romantic interest in Lord Gillingham. Or anyone else for that matter!
E! News' Melanie Bromley caught up with executive producer Gareth Naeme at BritWeek's Downton Abbey's Vintage Party, where he set the record straight on Mary's love life in the new season, as well as what fans can expect to show to look like without Matthew!
Watch:
Get Scoop on "Downton Abbey"
"Mary is not on the lookout for any suitors," Naeme revealed to us. "Mary is a woman in a state of deep bereavement and there's no way she's looking for anyone else. She is, nonetheless, a very beautiful and eligible young woman, so I have no doubt there's going to be male interest in her…but she's definitely not on the look for love."
So what can we expect to see for the fan favorite character in the new season? "The spine of it is how Mary rebuilds her life," he spilled.
Naeme also assures us that longtime fans of the series will not be disappointed despite Stevens' exit. "It clearly will make a huge difference, but I can assure you that it's given the show a whole new impetus," he explained. "We've gone off in a whole new direction and it's very exciting to see the new season come together."
Downton Abbey returns to PBS in the fall