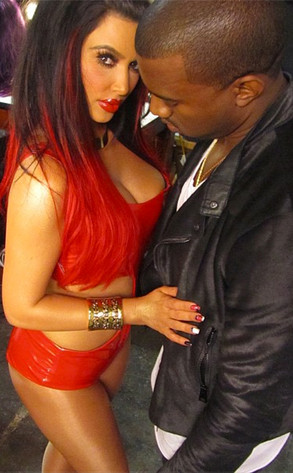 Instagram
It's no secret Kim Kardashian is a fan of both Flashback Friday and Kanye West, so why not combine the two?
That's exactly what the mama-to-be did today when she took to Twitter to share an old-school shot with her rapper beau from the Hype William's directed-music video shoot for her single "Jam (Turn It Up)".
"Flashback Friday," the E! star captioned the sexy shot, while posting an additional pic with a similar caption moments later, "Another Flashback Friday #jam," she wrote.