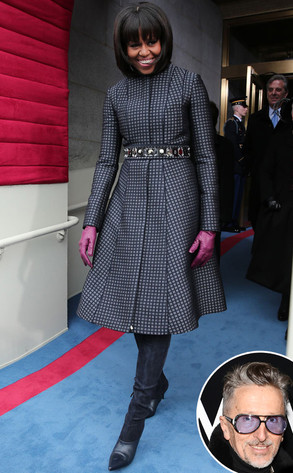 Win McNamee/Getty Images, Andrew H. Walker/Getty Images
Michelle Obama has graced the cover of fashion bible Vogue twice, and caused clothing items—like the J. Crew gloves, belt and fierce Reed Krakoff boots she wore to the presidential inauguration—to sell out in a matter of hours, but that doesn't mean she's a forward-thinking fashionista, according to Barneys Creative-Ambassador-at-Large Simon Doonan.
"She dresses appropriately," Doonan told the Huffington Post at an event at 92Y Tribeca in New York. "I don't think of her as being chic."
Doonan was quick to clarify his comments, explaining Obama's role as first lady inevitably cramps her style.