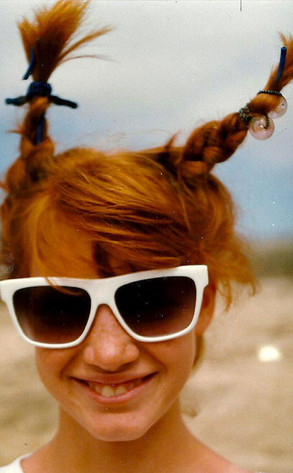 Facebook
Jessica Chastain is the latest celebrity to jump on the Throwback Thursday bandwagon!
The Zero Dark Thirty actress posted a photo of herself from her younger years on Facebook yesterday.
In the adorable pic, Chastain wears oversized white sunglasses and over-the-top braided pigtails. Despite the silly hairdo, Chastain still has the same red hair and freckles we've come to know and love.