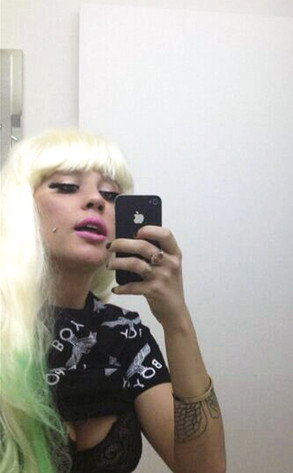 Courtesy of Twitter
A girl can't be topless all the time!
So, Amanda Bynes followed up those shirtless Twitter pictures with a slightly tamer (yet still provocative) selfie.
Yes, on Thursday, the 27-year-old actress posted a new, cleavage-flattering shot of herself in a halfway-on low-cut shirt and a blond-and-green-tinged wing. She captioned the picture simply "Luv!"