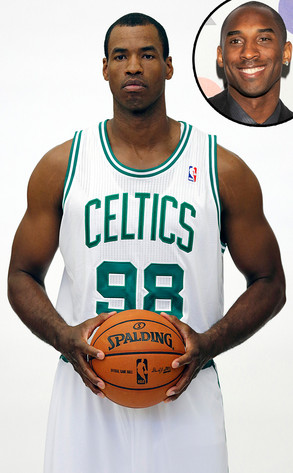 AP Photo/Michael Dwyer, Todd Williamson/WireImage
The long list of Jason Collins supporters continues to grow.
After coming out as a gay man—and being the first active player in a major team sport to do so—Collins has gained numerous nods of respect for his courage from Hollywood. Tonight, Los Angeles Lakers superstar Kobe Bryant echoed those kind words at the An Unforgettable Evening benefiting EIF's Women's Cancer Research Fund, saying that he believes Collins has paved the way for other gay athletes to be open about their sexuality.