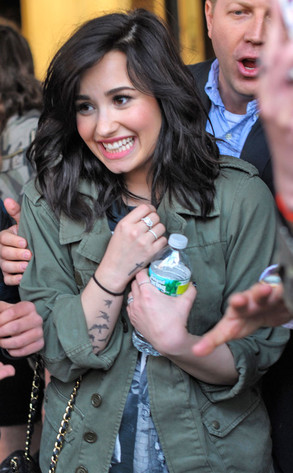 JB Nicholas/Splash News
Demi Lovato learned who she could really depend on after spending some time in rehab.
During a new interview with Company magazine for their June issue, the X Factor judge recalls losing a number of friends when she realized that a lot of people she considered close to her had hardly reached out during one of the most pivotal chapters of her life.
"A couple of months before I went to rehab, I had a birthday party and there were a couple of hundred people there. It was full of people who I considered my closest friends," she told the mag (quotes via Entertainment Tonight).