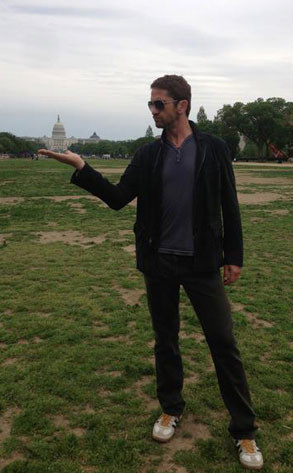 Facebook
Celebs: they're tourists, just like us!
Gerard Butler recently visited Washington, D.C. for the 2013 White House Correspondents' Dinner and posted pics of himself sightseeing on his Facebook page.
In one cheesy, yet adorable, shot, the hunky actor stands in front of the Capitol Building with his right hand up, making the illusion that he's actually holding the building. "I've got Washington in the palm of my hand," he captioned the shot.