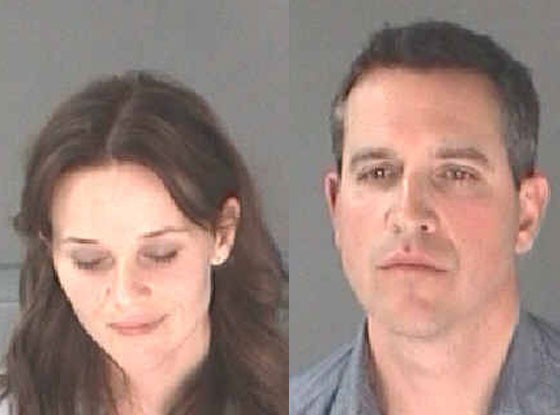 Reese Witherspoon said today "when you make a mistake you take responsibility," and that's exactly what she and hubby Jim Toth are doing. 
E! News confirms that earlier today the actress plead no contest to the charge of obstruction of a person, while Toth plead guilty to first offense DUI stemming from the charges made from their arrest in Atlanta last month.
Witherspoon was not present in court, but her lawyer Bruce Morris entered the plea and will pay a total fine of $313 including court costs.

Toth, who was in the courtroom today, will not face jail time, but must perform 40 hours of community service and attend an alcohol education program, a Mothers Against Drunk Driving class and pay a fine. Additionally, he's been placed on probation for 12 months.
On April 19,  Toth was pulled over under suspicion of driving while intoxicated after weaving across a double line, while Witherspoon was arrested for disobeying the officer's orders to stay in the vehicle, according to the police report. They were taken to jail and released on bond around 3:30 a.m. that Friday.
—Reporting by Claudia Rosenbaum and Marc Malkin