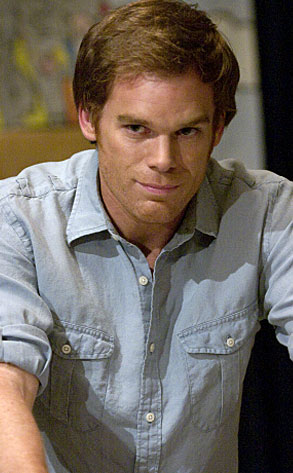 Showtime
Don't know if you've heard, but many of us in this section are bat-poop crazy over Showtime's Dexter. Always have been. Always will be.
And seeing as how the love is spreading with the show's network broadcast debut on CBS—plus the fact that the writers' room reopened on Tuesday for work on season three—it seems a good time to pounce on the Dexter powers that be and dig for scoop.
Click in for a spoiler-free look at Dexter on CBS from show runner Clyde Phillips, and then if you're into that kind of thing (and how can you not be?!), you can duck under the spoiler line for exclusive info and mild spoilers about the 12 episodes of season three, which are set to premiere in October!