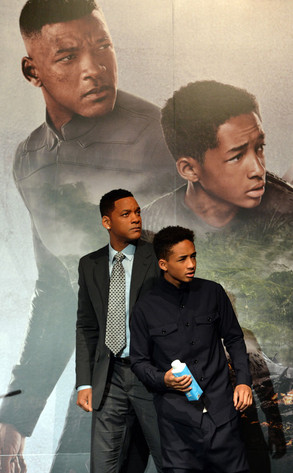 YOSHIKAZU TSUNO/AFP/Getty Images
Will and Jaden Smith are one funny father-son duo.
The 44-year-old movie star and his 14-year-old son hit Tokyo today to promote their upcoming flick After Earth and couldn't help getting silly.
During the film's press conference, Will and Jaden posed for pics in front of their movie poster and mimicked the exact same stances they use in the poster pic.