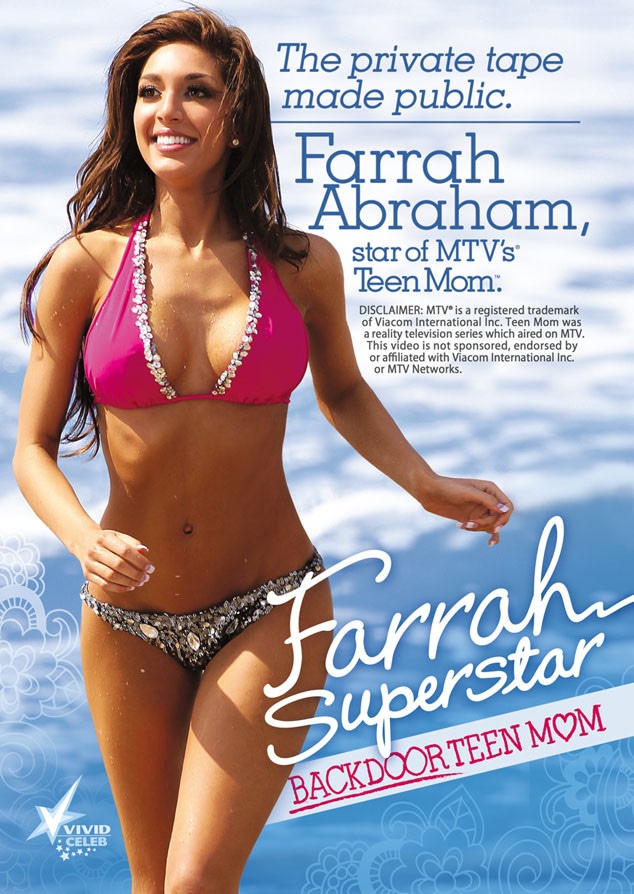 Vivid Entertainment
Farrah Abraham has a message for all of her haters.
The Teen Mom star posted a video online this morning defending her decision to sell a personal porn tape she made with adult film star James Deen to Vivid Entertainment to make money.
"So, on the real, what would you do?" Abraham says in the video. "You have been a single mother for four years off and on dating loser-ass boys who always try to sell information, lie to you, manipulate and you've just realized you're a awesome person and you deserve someone."
"So you make your own video, celebrate your awesome body, get your own sexy shots," she continues before calling out Deen, who first spoke out about the XXX video last month. "So, the person you did this with has an urge to yell it out when he should be professional and not. So you have companies interested. Why not sell it, and that's what I did."
Abraham ends the video by putting on a pink Vivid baseball cap on her head.
A version of Abraham's porn tape titled  Farrah Teen Mom Superstar will begin airing on May 6 on VividTV, the porn company's Google TV adult channel. Another version, titled Farrah Superstar: Backdoor Teen Mom, will also be available May 6 at Vivid.com and in stores on May 14.
WHAT would YOU do #IF??? #TeamVivid @Keek
May 2, 2013| Source: Keek.com