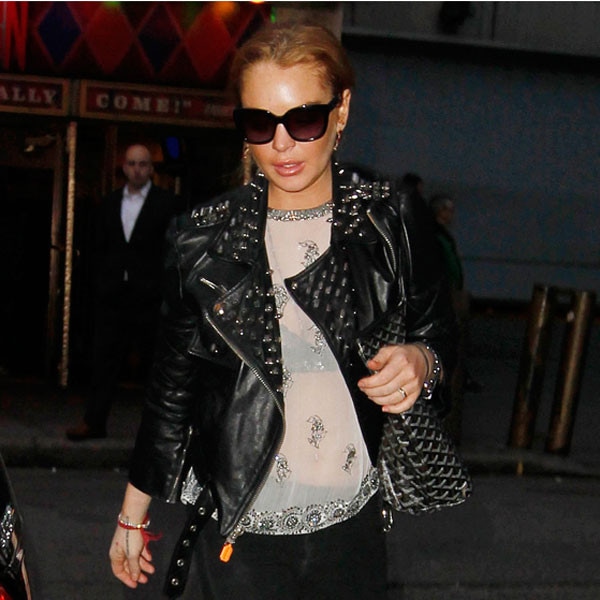 Freddie Baez/startraksphoto.com
Lindsay Lohan's not one to play it safe...even when it comes to checking in to court-mandated rehab!
The 26-year-old actress is required to show proof of enrollment in a live-in treatment program by 8:30 a.m. Thursday—and sources tell E! News that as of early this morning, she has still not landed back in L.A.
"It is indeed going to be a very tight arrival," a source adds. "She's really left it to the last minute and it's just nuts."
The Mean Girls star, who is planning to check into Morningside Recovery Center in Newport Beach, Calif., missed her initially scheduled flight from New York to L.A., and then, according to a source, "even showed up superlate" for her cross-country flight on a private plane. (Sources confirm to E! News a friend of Lindsay's paid for the plane.)
Now Lindsay, who will spend 90 days in the rehab facility, is expected to go straight from the airport to Morningside Recovery Center, and a separate car will transport her luggage. (She did pack 270 outfits for 90 days, so…that part makes sense.)
Fingers crossed she makes her 8:30 a.m. check-in time! We wish her nothing but the best.