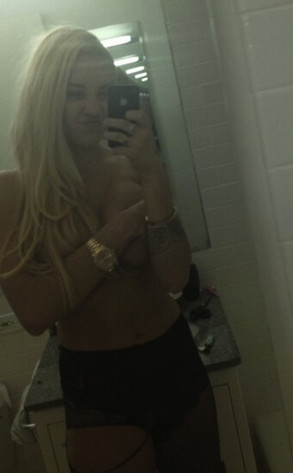 Twitter
When your lingerie shots don't get enough attention, the solution is simple: Take off your bra!
Well, that seems to be the Amanda Bynes plan, at least. On Wednesday, after tweeting some sexed-up selfies the day before, the 27-year-old actress upped the ante with some completely topless photos.
In the first shot, the erstwhile Nickelodeon darling wears nothing but a gold watch, a wrist cuff and some kind of underwear/ripped-tights combo. Amanda scrunches up her face as she (kinda) covers up her assets with her long hair and arms across her chest. She captioned said shot simply "Rawr!"