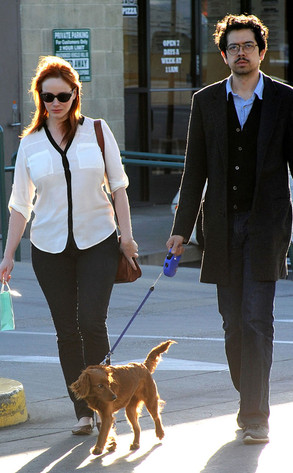 National Photo Group
Christina Hendricks has her hit show Mad Men to thank for introducing her to hubby Geoffrey Arend.
The cute couple me before the show ever aired when they were shooting the first season.
"He was a friend of [costar] Vincent Kartheiser's and that's how I met him," the 37-year-old bombshell reveals on an episode of Popcorn With Peter Travers.