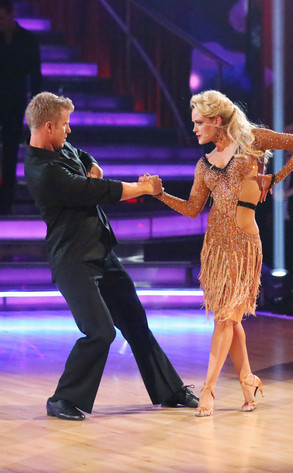 Adam Taylor/ABC
It's always tough to see a bro go.
Last night on Dancing With the Stars, we said goodbye to Andy Dick, who, to his credit, definitely lasted longer than most critics predicted. Everyone was sad to see him go, but especially Sean Lowe, who says he has made a "friend for life" in Andy.
"I was probably closer to Andy than I have been with any other male celebrity, so I'm sad to see him go," the former Bachelor tells us. "But I've made a friend for life. He probably lasted a lot longer than he should have."