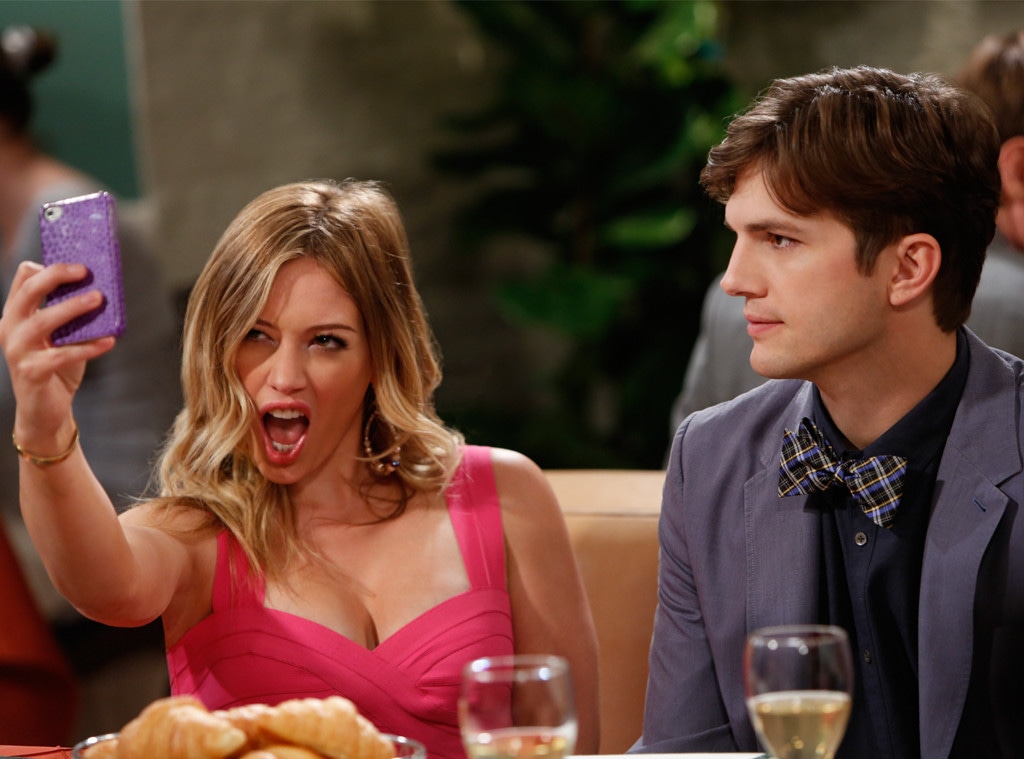 Cliff Lipson/CBS
Walden (Ashton Kutcher) sure loves his former Disney stars!
After spending time in bed with Miley Cyrus earlier this season, Kutcher is set to romance former Disney star Hilary Duff on his hit CBS comedy Two and a Half Men's season finale on May 9!
We've got your first look at Duff's guest appearance as Stacey, a new love interest for Walden, but there's a twist!
Turns out, Walden isn't actually interested in Stacey, he's just using her to get to her grandmother, played by Taxi and Celebrity Apprentice star Marilu Henner!
It seems like party girl Stacey might be too busy taking selfies to notice, though!
CBS recently renewed Two and a Half Men for an 11th season after Kutcher and costar Jon Cryer inked new one-year deals. Angus T. Jones will not be returning as a series regular, but will recur.