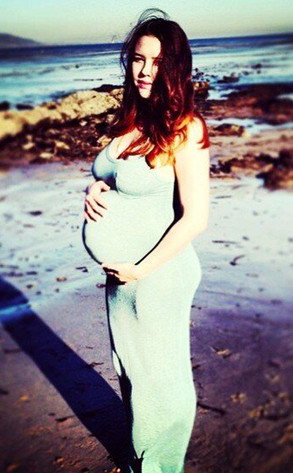 Courtesy of Twiiter
The birth of Alexis Neiers' first child didn't go just as she had planned—but, happily, she has a healthy baby girl in her arms all the same.
Daugher Harper Elisabeth Haines, the former Pretty Wild star and reformed Bling Ring member's first child with husband Evan Haines, was born on April 24 at 6:10 p.m.
"It was the most intensely beautiful and traumatic experience all at the same time," Neiers exclusively tells E! News about Harper's birth. "I was 37 weeks and six days pregnant when my water broke at 4:30 in the morning.