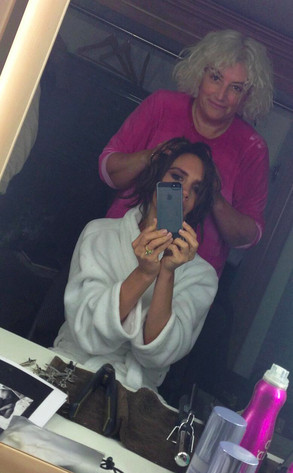 Courtesy of Twitter
Hair today, gone tomorrow!
Victoria Beckham has chopped off her hair and decided to share the process with her almost 6 million Twitter followers.
Clad in a terrycloth robe, the designer snapped a selfie while her stylist, Tina Outen, can be seen in the background tousling Beckham's shorter 'do. "Loving the hair!" the 39-year-old captioned the photo.