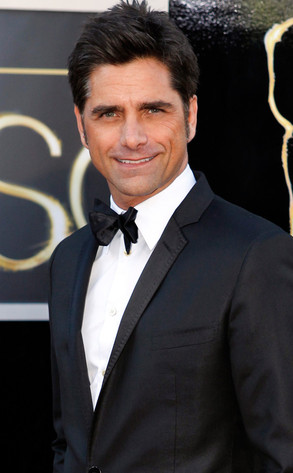 ABC/Rick Rowel
About 13 years ago, John Stamos was introduced to his bandmate's sister.
"She's about 10 years older than me and I was in my late 30s then, and I said, 'Nice to meet you,'" Stamos told me earlier today while on break from filming his guest gig on Necessary Roughness. "She said, 'Meet you?! Don't you remember? I took your virginity.'"
Awkward!
"I was shocked," Stamos said. "She didn't look quite the same. She was a bit older and bit rounder."
But then the memories starting flooding back.