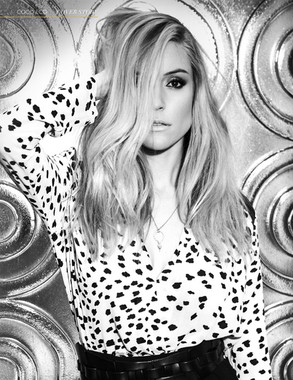 Vijat Mohindra/Coco Eco
Kristin Cavallari has big plans, but some things will have to wait.
In the April/May issue of Coco Eco magazine, the former Hills star explains she's putting her acting career on hold so she can spend more time with fiancé Jay Cutler and their 8-month-old son, Camden.
"I've passed on a couple of things that would have kept me here in L.A. because my fiancé Jay has to be in Chicago, so if I was here, we would never see each other," the 26-year-old blond beauty explains. "The sacrifices we make for love…"