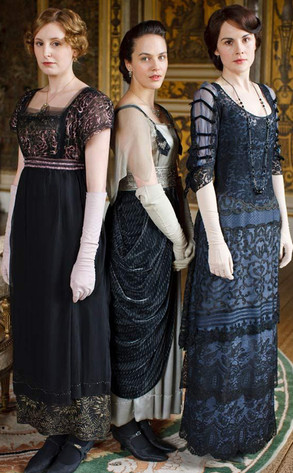 Nick Briggs/Carnival Film and Television Limited 2013 for MASTERPIECE
Fancy Lady Mary's (Michelle Dockery) style?
Then you're in luck, because Carnival Films, the production company behind the popular period drama, is finally launching a clothing line inspired by the show, reports CNBC.
So, if you're a fan of Lady Mary's fashions, but are tired of sifting through vintage store racks to find the perfect drop waist dress or stylish sequined number to recreate her Edwardian era swag, you'll soon be able to hit a one-stop shop for Downton duds.