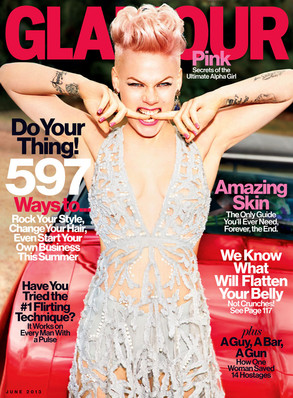 Ellen von Unwerth/Glamour Magazine
Pink is on the June cover of Glamour and opens up about her marriage, her daughter's new vocabulary and being a "reformed slut."
The "Walk of Shame" singer explained to the mag why a lot of her songs are about sex.
"It's my very unsophisticated way of taking the power back," she said. "I've always had an issue with [the idea that]: 'OK, we've both decided to do this. Why am I a slut and you're the player? You didn't get anything from me that I didn't get from you.'"