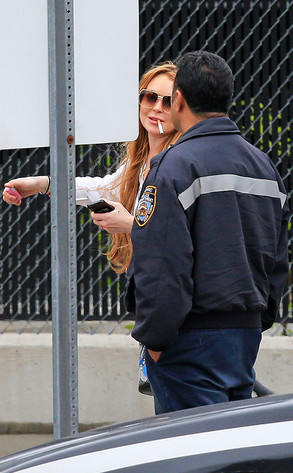 Splash News
After a brief separation, Lindsay Lohan's car is back in her possession.
E! News has learned that the 26-year-old actress, who's been ordered to enroll in a 90-day rehab program by May 2, had her Porsche towed while out in New York on Saturday night.
Lohan was spotted today picking up her vehicle from the NYPD's Brooklyn tow yard (it was closed on Sunday)—an experience she apparently wanted to share with others.