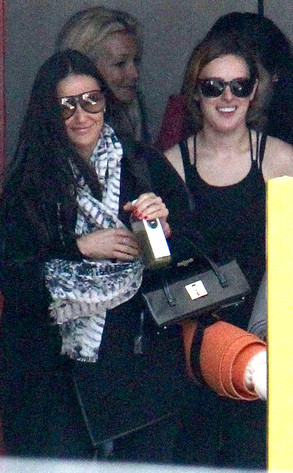 FAMEFLYNET PICTURES
Reunited and it feels so relaxing!
Demi Moore, her eldest daughter, Rumer Willis, and Rumer's boyfriend, Jayson Blair, were spotted leaving a yoga studio in West Hollywood on Saturday—the first time mother and daughter had been photographed together since Moore split from husband Ashton Kutcher at the end of 2011.
After witnessing a medical emergency that landed Moore in the hospital in January 2012, Rumer visited her mom several times, but sightings indicating that the two were spending time together then dropped off.