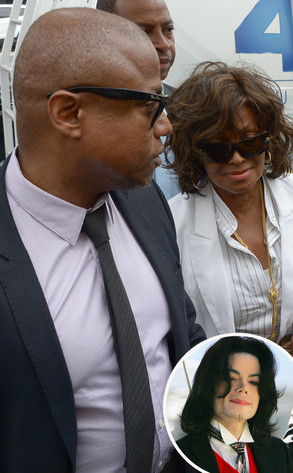 AFP PHOTO / JOE KLAMAR/Getty Images
Think there are no more revelations to be had about the life and death of Michael Jackson?
Opening statements began today in the $1.5 billion wrongful-death case brought by Katherine Jackson, on behalf of her son's estate, against concert promoter AEG Live, whom she accuses of negligently handling her son's medical care by hiring cardiologist Conrad Murray and therefore playing a role in his June 25, 2009, death from a propofol overdose.
AEG has denied being Murray's employer, maintaining that it was Jackson who brought the embattled doc onboard.
With the trial expected to last anywhere from one to three months, Monday was each side's first chance to score early points with the six-man, six-woman jury—and possibly land a few early blows. Interestingly, both camps were limited to a two-and-a-half-hour opening statement to better allow for witnesses to start testifying first thing Tuesday.