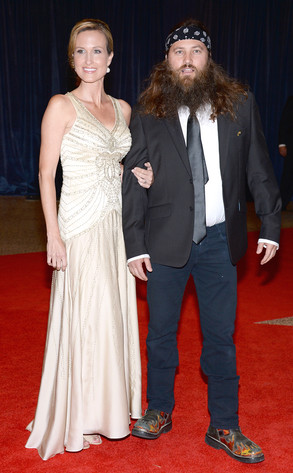 Dimitrios Kambouris/Getty Images
It's not everyday that the stars of Duck Dynasty jet into Washington, D.C. to hobnob with the president.
OK, maybe Willie Robertson and his wife, Korie, didn't chat with President Barack Obama this weekend, but they did score a couple of tickets to the White House Correspondents' dinner.
"I thought it was a beer convention, but I think I may be wrong," Willie said as he and Korie hit the red carpet at the annual gala, where they were guests of the Christian Broadcasting Network. "It's a cool deal. This is why you should do a reality-TV show, because you may end up at a place like this."