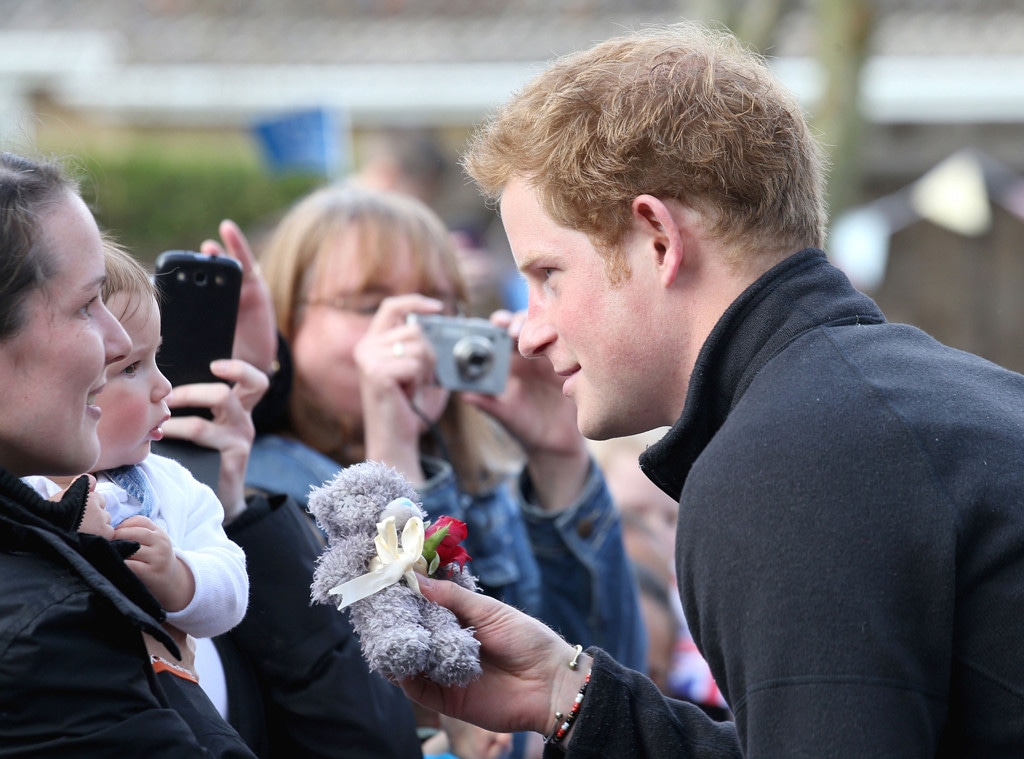 Barcroft Media/startraksphoto.com
Looks like someone's excited to be an uncle! 
Prince Harry was snapped returning to Kensington Palace today with a tiny teddy bear in tow after a visit Thursday to the Nottingham headquarters of Headway, a U.K.-based charity that helps people with brain injuries.
The redheaded royal reportedly received the stuffed animal, a gift for the royal baby, from a little girl he met at the charity event, and he apparently promised to pass on the gift to Duke and Duchess of Cambridge William and Kate.

And it looks like the prince stayed true to his word, as he was snapped—teddy bear in hand—strolling across the palace lawns. 
Harry opened the head office of Headway, the charity for which his mother, Diana, Princess of Wales, served as the royal patron, last week. The uncle-to-be was greeted by hundreds of schoolchildren upon arrival, and he even practiced his diaper-changing skills at the event. 
Too cute! We hope the royal baby enjoys the teddy bear.